by John Moe // Posted: 07/07/10 12:06 PM
And Barnes & Noble does not. This could have big implications in the rapidly escalating dedicated book reading device skirmish between the two big book sellers. As Engadget reports this means that Barnes & Noble's Nook which has an electronic ink screen and a smaller LCD screen would appear to be in violation of Amazon's patent. Meanwhile, Borders launched an e-book store of their own based around a third dedicated reader, the Kobo.
Amazon: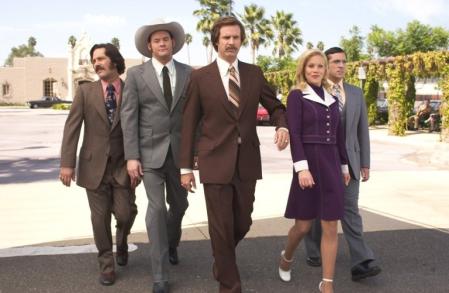 Barnes & Noble:
Borders:
Comments | Filed Under: amazon barnes & noble borders kindle nook kobo anchorman
09/26/10 11:15 AM
There's a vote coming up this week in Washington that will have a big impact on how you use the internet, what's available to you, how much faster you'll be able to get things online. On Thursday, the FCC is expected to open up unused parts of the broadcast spectrum, a lot of people call it "white space". This is space that was positioned to be something of a buffer between television stations but such padding is proving less essential since the conversion to digital TV.
On today's show, we talk to Glenn Fleishman from Wi-Fi Networking News and The Economist about how the spectrum works and what kind of new space we're talking about. We also check in with Tim Wu from Columbia Law School about the companies that will look to use the space and what it all might mean for you and me as internet consumers.
Sponsor

Sponsor